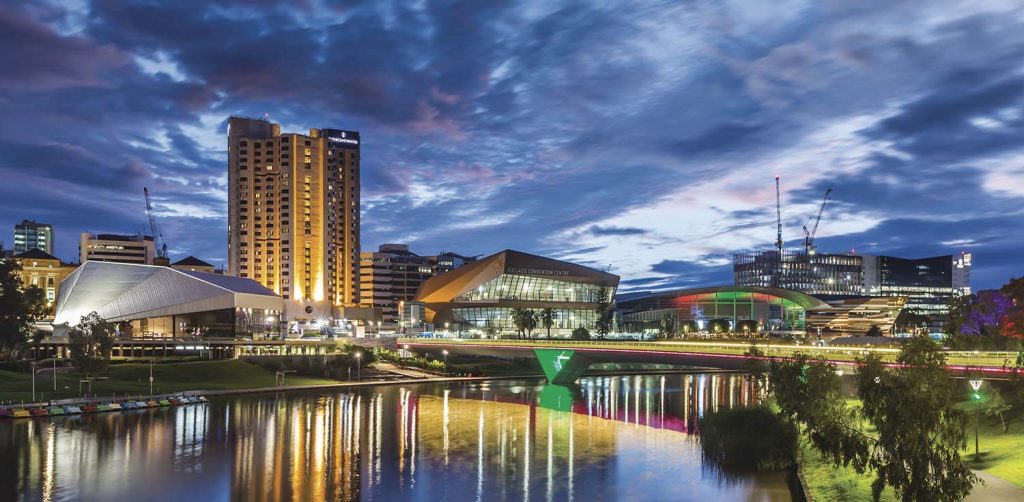 POSTED 6:07am December 3, 2016
South Australia to host nation's first-ever prestigious science competition
All eyes are on Adelaide as it has been selected as the host city for the annual Asian Physics Olympiad in 2019, following an announcement by Australian Science Innovations (ASI) today.
In a first for Australia, the competition will gather 200 of the region's most outstanding and brightest secondary students from 25 countries to Adelaide for nine days of academic competitions and cultural activities from 5-13 May.
Trevor Danos AM, Chair of the Asian Physics Olympiad 2019 Organising Committee, said this is an opportunity to position Australia at the forefront of innovation and demonstrate the country's growing commitment to the science, technology, engineering and mathematics (STEM) disciplines.
"We are thrilled with the announcement and the spotlight it will place on talent development in the sciences. This competition is a platform to empower our future scientists and researchers, to nurture them and set them up for success. We hope that the impact of this event will continue to play a major part in Australia's innovation agenda."
"It is exciting news not just for Australia, but for the entire region to host a prestigious event of this scale, which will help increase Adelaide's profile as an innovative city. For the Australian team, we hope that local supporters and the involvement of local universities can give them the adrenaline and added motivation to win on home turf," said Danos.
Australia has been competing in the Asian Physics Olympiads since it began in 2000. The competition involves two 5-hour long exams of university standard, one theory and one practical. Each country sends a team of eight competitors. Exams are undertaken individually, with bronze, silver and gold medals awarded to high-scoring students.
The 2019 Asian Physics Olympiad is supported by The Hon Greg Hunt MP, Minister for Industry, Innovation and Science and is funded through the Australian Government's National Innovation and Science Agenda.
ASI is an independent not-for profit organisation committed to contributing to building Australia's scientific community through inspiring and developing our best science students. Its mission is to be a premier provider of innovative and challenging science programs culminating in world class performance at the International Science Olympiads.